Students come from all over the world to Cal Lutheran's School of Management. Our MBA program is recognized as "An Exceptional Value in U.S. Graduate Business Education."
Cal Lutheran is a highly-ranked university, where international students are enrolled with domestic students in classes conducted by a highly-skilled faculty.
Full-time MBA students share in a wide array of academic, professional, and cultural activities in an outstanding Southern California location and environment.
Request Information
Receive a program brochure and financial aid options.
Loading...
School of Management Open House
Thursday, April 20, 2023 from 6:00 - 7:30 pm
We're hosting an Open House reception to give you an opportunity to learn more about what Cal Lutheran's School of Management has to offer. You'll meet faculty and staff, current students, and alumni who can tell you first-hand about the value of our programs.We offer graduate education degrees that will prepare you to lead and transform education for the challenges of the future. Whatever your program of interest we'd love to meet!
Program Highlights
Earn your MBA in as few as 12 months
4 entry points per year: Fall, Winter, Spring, Summer
Work experience is not required for international students
Small classes that include international and domestic students
Outstanding faculty with excellent credentials
Spectacular Southern California campus in a park-like setting that is close to professional, cultural, and recreational opportunities
Culturally Diverse
The School of Management maintains a rich, diverse, scholarly, and practical community of living and learning, where theory and practice are carefully blended.
MBA classes include domestic as well as international students. Many faculty and students have ties with leading regional, national, and international corporations.
Contacts and networking opportunities are abundant, and professional relationships that last a lifetime are established and solidified at Cal Lutheran.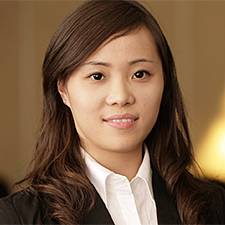 Cal Lutheran's MBA program has exposed me to a new and wide-ranging knowledge of theory, principles, and culture which are different from what I have experienced before.
Ting Liu