Bachelor of Science
Computer Science
In today's fast paced, global society, technology is ever-evolving to shape and keep up with the changes. With a degree in computer science, you will possess the knowledge and skills necessary to influence what's next.
Locations
Thousand Oaks
Oxnard
Courses
Evening courses
Once per week
Get Started Today
Want to learn more and find out how your past college work will transfer?
Complete this form and an admission counselor will connect with you.
About the Program
Computer science majors are in demand. Our graduates enjoy a high rate of placement in both jobs and graduate schools. Due to the increasingly digital nature of our economy, you'll find that your skills are needed in a wide variety of industries, giving you ample career choices.
Accelerated Format
Classes are scheduled year-round. Four, 11-week terms enable you to accelerate the progress toward your degree without compromising traditional Cal Lutheran standards of excellence.
Most classes meet one night a week, Monday – Thursday
Classes are from 6 – 9:30pm
Four 11-week terms year-round
Campus locations in

Thousand Oaks and Oxnard
Personal Attention
Academic counselors, faculty and staff are here throughout the program to answer your questions and help solve problems along the way.
Academic counselors offer proactive, individual attention
Average class size of 10
Faculty

with real world experience
Staff and Faculty

dedicated to student success
Transfer Course Work
You may have already started down the path toward your bachelor's. We'll help you figure out which courses you can apply to your degree.
Transfer up to 70 credits

from community college

Transfer up to 40 military credits

Upper and lower division credits from a four-year college are also accepted
You'll learn to break down complicated processes into their constituent parts, ultimately transforming those parts into working code. Learning this approach will also make you more adept at general problem solving. Beyond the skills you'll develop as an individual programmer, you'll also learn how to collaborate effectively by working on group projects. When creating as part of a team, you'll employ the same development lifecycle used in most professional environments.
Computer Science students will learn:
Technology Integration: Students will be able to combine necessary theories, software programs, and operating systems to address real-world issues.
Information Technology: Students will be able to understand and utilize current development tools to build revised or new platforms for future application.
Analytical/Critical Thinking: Students will be able to analyze, understand, and modify an existing framework and to propose a new strategy within the given constraints.
Major Requirements
Required credits: 48 credits minimum; 36 upper division credits. 2.0 minimum GPA.

Required Courses
Computer Science
CSC 210 (4) Introduction to Computer Programming
CSC 220 (4) Advanced Computer Programming
CSC 335 (4) Software Engineering
CSC 340 (4) Operating Systems
CSC 350 (4) Data Communications & Networks
CSC 499 (4) Capstone
Elective Courses in Major
20 additional upper division Computer Science credits.
Mathematics
MATH 241 (4) Discrete Mathematics
Minor Requirements
Required credits: 20 Computer Science credits minimum; 12 credits upper division.
What Our Students Say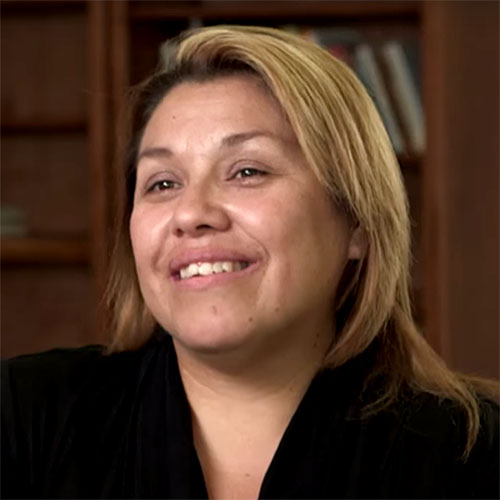 I'll be the first in my household to actually get a college degree. It's just a great accomplishment—it's hard to describe in words—just to know that you finished what you started.
Irma Magana