The pursuit and enjoyment of music enriches your life.
Make your passion for music a meaningful part of your college experience.
What you'll study
You'll first learn about music in the context of its cultural history, allowing you to be a perceptive listener. Next, you'll study music theory, exploring the key components that underlie all compositions. From there, you'll begin to work on your musical performance skills before finally taking advanced courses in your specific instrument or area of interest, such as chamber music, musical theatre, or choral conducting.
---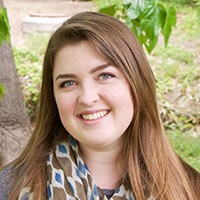 Having a music minor has allowed me to understand music on a deeper level and it's helped me to really improve my skills through lessons and theory classes. The music professors are incredibly helpful and dedicated to helping students learn, and the classes I've taken for the minor have given me the knowledge I needed to understand more about the art I love.
Linden Gray-Reneberg '17
---