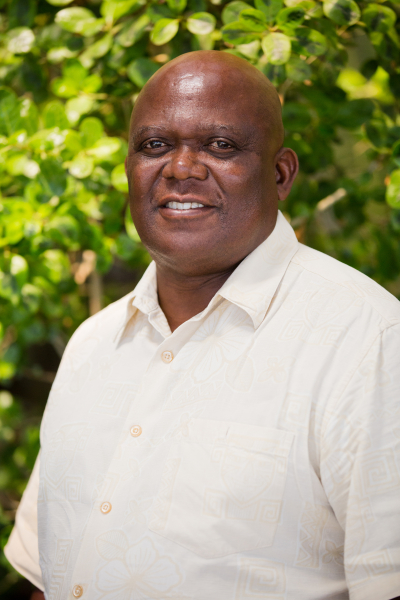 Earle Charles, Ph.D.
Lecturer and Director of the MSIT Program
Office Hours: By appointment only
About
Earle Charles is a member of the C-Suite on the executive staff at Kedren Community Health Center, Inc. (Kedren). Having over 43 years of experience in the Information Technology domain, Dr. Charles' most recent business tenure is with Kedren where he has served as its Chief Information Officer (CIO) for the past 13 years. In the role of CIO, Earle has oversight for Kedren's Information Systems both for day-to-day operations as well for its strategic business alignment. As a member of the executive team at Kedren as well as its CIO, Dr. Charles continually assess Kedren's business operations for efficiency and effectiveness and, where and when appropriate he applies Business Process Reengineering efforts to utilize contemporary technological solutions to support the implementation of new business processes and strategies.
Dr. Charles has had a key role in the success of a number of businesses over the years, some firms that benefited from his contributions include – Candle Corporation (acquired by IBM); Bauerer International; Kedren Community Health Center, Inc.; The Paragon Collection Ltd., Unicom Systems International, Symark International to name a few.
In addition to his professional life, Earle continues to provide service to the community via the Valley Youth Conference, Inc. (VYC) where he serves as it CEO. The VYC is a Youth Sports Organization serving approximately 8,000 youths between ages 4 to 14 across various sports which includes – Football; Cheerleading; Track and Field and Cross Country running throughout Los Angeles County.
In addition to his other business activities, Dr. Charles serves as an adjunct professor at California Lutheran University in the Business School, a role that he has enjoyed since 2010.
Education
Ph.D. Economics - Berne University (2000), Wolfeboro Falls, New Hampshire
EMBA Strategy (1998), Peter Drucker School of Management, Claremont Graduate University, Claremont, California
CEM Executive Management (1996), Peter Drucker School of Management, Claremont Graduate University, Claremont, California
CBS Business Strategy Business Strategy (1997), Peter Drucker School of Management, Claremont Graduate University, Claremont, California
BS Business Administration (1996), University of Phoenix, Phoenix, Arizona
Expertise
Expert in Business Startups; Strategic Business Partner Identification; Business Strategy; Customer Relationship Management; Healthcare Business Management; Healthcare Information Ecosystem; Computer Software Sales and Marketing; Enterprise Systems Architecture Design, Implementation and Management