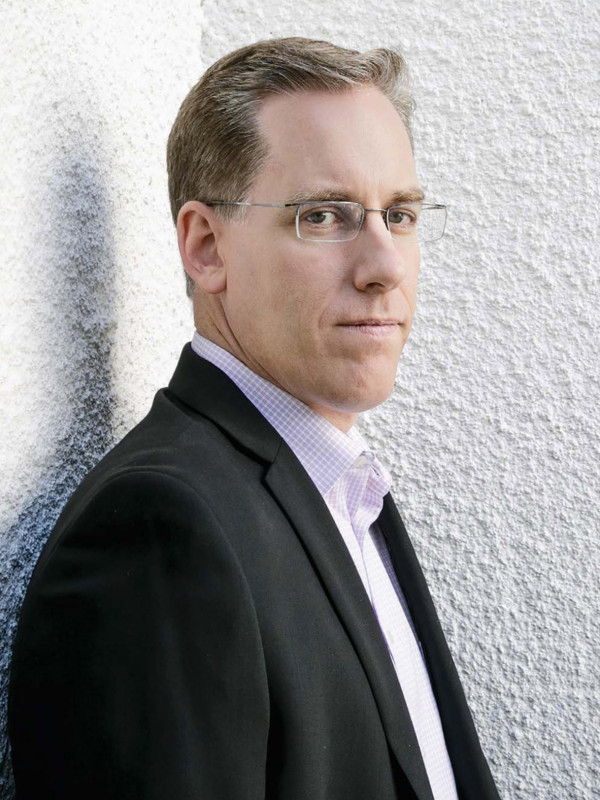 Matthew Fienup, Ph.D.
Executive Director, Center for Economic Research & Forecasting; Associate Professor, Economics
About
Matthew is the Executive Director of the Center for Economic Research and Forecasting (CERF) at California Lutheran University. He is also Associate Professor of Economics in the school's Master of Quantitative Economics program. Matthew is an applied economist who specializes in econometrics, economic policy analysis, land use, and environmental markets. Matthew is a member of the Wall Street Journal Economic Forecasting Survey. He was the recipient of 2019, 2020, and 2021 Crystal Ball Awards for the Zillow Home Price Expectations Survey (formerly the Case-Shiller Home Price Survey). CERF's U.S. home price forecast received multiple top-3 rankings among more than 100 forecasts included in the survey.
Since its inception in 2014, Matthew has been integral to the design and implementation of the Fox Canyon Water Market, the first groundwater market to be implemented in California under SGMA. Matthew led grassroots outreach among growers before being chosen to chair the Fox Canyon Water Market Group, a formal stakeholder group chartered by the Fox Canyon Groundwater Management Agency (FCGMA) to design the rules, structures, and operating mechanisms for a water market to be implemented under the basins' Groundwater Sustainability Plans. Matthew was subsequently chosen by FCGMA to serve as exchange administrator for the Fox Canyon Water Market, a role that he reprised for 5 years.
Matthew is Project Director for the Latino GDP Project, an ambitious multi-disciplinary research initiative which seeks to document the large and rapidly growing economic contribution of Latinos living in the United States. Matthew coordinates a team of researches at CERF and at UCLA who calculate Latino Gross Domestic Product (GDP) using a bottom-up construction that leverages publicly available data from major U.S. agencies. The team's work has been covered in more than 50 separate news features across print, digital and broadcast media, including Barron's, Forbes, Axios, NBC News, CNBC, and Telemundo. In addition, a wide range of leaders in business, entertainment and politics have commented publicly on the report and its implications, including: Dow Jones CEO, Almar Latour; United Airlines CEO and Executive Chairman, Oscar Munoz; Salesforce CEO, Marc Benioff; Bank of America Chairman and CEO, Brian Moynihan; Entertainment Legend, Emilio Estefan; NBC News Senior Business Analyst, Stephanie Ruhle; CNN Commentator and GOP Strategist, Anna Navarro; Federal Reserve Vice Chair, Lael Brainard; and then-Presidential Candidate, Joe Biden.
Matthew returned to school to pursue his PhD after running a small business in Ventura County for more than a decade. His other specialties include California Natural History, technical rock climbing and photography. Matthew graduated summa cum laude from the Brooks Institute of Photography and has spent more than 15 years working as a professional climbing guide.
Matthew completed his doctorate in environmental economics at the Bren School of Environmental Science and Management at UC Santa Barbara.