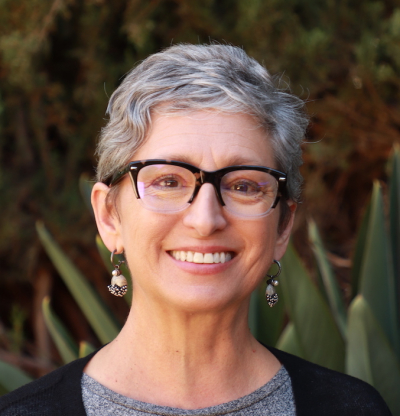 Mary Jo Shane, Ph.D.
Associate Professor
About
Mary Jo Shane, Ph.D. has worked in the field of change leadership and organizational effectiveness since 1991 with both profit generating organizations as well as non-profit foundations. She began working for California Lutheran University in 2005 and teaches MBA courses in Behavioral Science for Management, Training and Development and Applied International Management and is developing the online Organization Design course for the Experienced Professionals MBA Program. Dr. Shane has been the Academic Advisor for the international MBA students since 2006. As Director of International Student Success, she works closely with administrators, faculty and staff to develop and implement programs, projects and events to support international graduate student success within the School of Management.
Dr. Shane received her doctorate in Human and Organizational Systems from Fielding Graduate University in 2001. She has two Masters of Arts degrees, one in Organizational Management from Antioch University (1992) and an M.A. in Organization Development from Fielding Graduate University (1999). She received her Bachelors of Science in Commerce from DePaul University in Chicago, Illinois. She is also a Certified Corporate Trainer through the American Society of Training and Development (ASTD) and in 1995 she certified as an Enneagram Personality Instructor.
Education
• 2001 Doctor of Philosophy in Human and Organizational Systems • THE FIELDING GRADUATE INSTITUTE • Santa Barbara, California
• Dissertation Title: "A Postmodern Ethnographic Study of Life Experiences in Ongoing International Virtual Teams" • Dissertation Chair: Robert J. Silverman, Ph.D.
• 1999 Master of Arts in Organization Development • THE FIELDING GRADUATE INSTITUTE • Santa Barbara, California
• 1992 Master of Arts in Organizational Management • ANTIOCH UNIVERSITY • Los Angeles, California
• Thesis Title: "An Organization Development Consultation: Working With A Dysfunctional Organization In Transition"
• 1983 Bachelor of Science in Commerce • Major: Marketing • DEPAUL UNIVERSITY • Chicago, Illinois
Publications
PUBLICATIONS
• Shane, M.J., Carson. L. & Macri, D.G. (2020) First term support for international graduate students attending small colleges and universities in the United States. Journal of International Students, Vol 10(2).
• Mondshein, H., Patel, T., & Shane, M.J. (2020). An interdepartmental collaboration to target research and writing challenges of international graduate students. In N.Y. Tran & S. Higgins (Eds.), Supporting Today's Students in the Library: Strategies for Retaining and Graduating International, Transfer, First-Generation, and Re-Entry Students (pp. TBD. Chicago, IL: Association of College and Research Librarians/ACRL Press.
• Azevedo, A. & Shane, M.J. (2019) A training program in developing cultural intelligence, innovative work behavior and resilience for graduate students and professional employees. International Journal of Management Education.
• Shane, M.J., Carson, L. & Edwards, M. (2018). A case study in updating academic policy and procedures. New Directions for Community Colleges. Vol. 183, Fall 2018: 83-93. doi: 101002/cc20320
• Apfelthaler, G., Shane, M.J. & Hruby, J. (2011) It's a jungle out there. On managerial cognition, change and learning during internationalization. International Journal of Global Management Studies, 3(2), 22-54.
• Shane, M.J., Wyatt, S & Cavalier, B. (2005) A participatory inquiry into sustainable organizations. OD Practitioner, 37 (4), 31-36.
• Shane, M.J. (1997 September) Discovering the subtypes: Results from an experiential exercise. Enneagram Monthly,3, (9), 17.
• Shane, M.J. (1997 Spring) Seeing the future search conference…From a different "angle". SearchNews.
Published Conference Proceedings
• Carson, L. & Shane, M.J. (2017) Improving academic integrity using a change process model. Conference Proceedings: International Center for Academic Integrity Southern California Regional Consortium (ICAI SoCal) 2017 Conference, April 20-21, 2017.
• Wyatt, S., Shane, M.J. & Cavalier, B. (2003, October) What is a sustainable organization? Proceedings of the 2003 Organization Development Network Annual Conference,
• Rossman, B., Rossman, K., & Shane, M.J. (1997, October) How To enhance consulting abilities by observing the self. Proceedings of the 1997 Organization Development Network Annual Conference.
• Lapid-Bogda, G., & Shane, M.J. (1994, October) The Enneagram in life & work. Proceedings of the 1994 Organization Development Network Annual Conference.