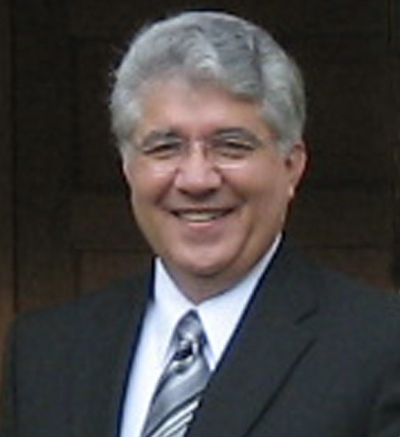 Walter K. Stewart, Ph.D.
Professor of German
Pronouns: He/Him/His
About
Walter Stewart earned his Ph.D. at the University of California, Los Angeles in the fields of Germanic Philology and Linguistics. He has published widely in a number of subjects such as Goethe's works, American and European Folklore, and structuralism with a number of reviews, refereed articles, and over a dozen books to his name. He served as the bibliographer for Dissertation titles on Goethe and his works for the Goethe Society of North America for over thirty-five years. He is recognized internationally as a German, Goethe, and Nietzsche scholar.
In addition to teaching courses in German, Philosophy, Egyptology, and genre Film Studies such as Film Noir, Hitchcock, Sci-Fi, and German Cinema, he also has spent the last two decades teaching and focusing on international political issues and has twice presented lectures on International Relations at Oxford University's prestigious Union Hall.
Among the 14 books that he has published are Zarathustra, a historical novel on the life of the philosopher Friedrich Nietzsche which he has re-published under the title Nietzsche, and Tesla, a historical novel concerning the famous inventor.
Dr. Stewart has also published a series of detective novels; the first is entitled Sweet Deadly Dreams (2013), the second, Death be Nimble, Death be Quick (2014), the third, Death on Demand (2015), the fourth, Death is Not Enough (2019), and the fifth and latest installment, Death is not the End (2020). Murder at Sea (2022).
His first-year text German in Action presents a new method for learning German that is especially targeted at speakers of American English. The text is in its third edition. He also has written an advanced second and third-year text, Intermediate German.
Stewart's philosophical study, Nietzsche - My Sister and I: A Critical Study, is an in-depth analysis of the orphaned and often disputed work in the Nietzsche corpus. His next volume on Nietzsche, Friedrich Nietzsche - My Sister and I: Investigation, Analysis, Interpretation. is the second critical study in his work on Nietzsche's My Sister and I.
Dr. Stewart has specialized in the philosophy of Nietzsche for nearly four decades and renewed his early research on the last two books while staying as a guest at the Nietzsche Archives in Weimar, Germany. Both books represent ground-breaking investigations of international importance in Nietzsche scholarship.
He also wrote, produced, and directed a feature film, Sweet Deadly Dreams that featured top-notch actors including academy-award nominees and winners which gained him recognition and Best Director and Best Film accolades at a number of film festivals here and abroad. He also won the First-Runner-Up prize for his Screenplay Tesla at the prestigious 18th Annual Beverly Hills Film Festival in Hollywood, California. He also won the Best Original Screenplay Feature award from the London Independent Film Awards for his screenplay, The Winged Avenger in 1918. In 1919 his screenplay Tesla won Best Screenplay at The International European Film Festival in Saint Petersburg, and in 2020 his Screenplay, Nietzsche, received an Award of Excellence from the NYLA International Film Festival .
Education
B.A., California State University, Northridge
M.A., Ph.D., University of California, Los Angeles