Meet the Staff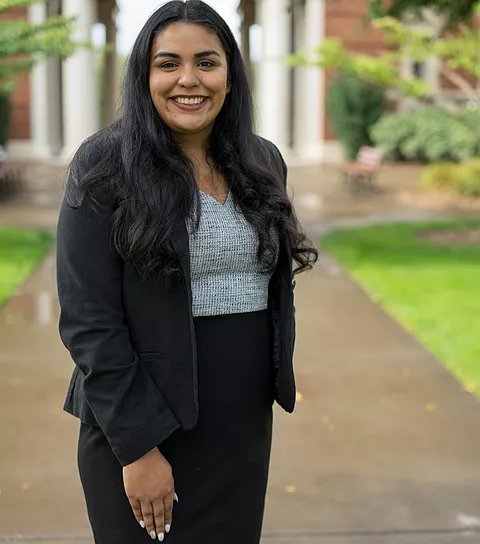 Assistant Director of Student Life: Cultural Engagement & Inclusion
sarahgarcia@callutheran.edu
805-493-3483
Sarah is an educator, innovator, and change agent dedicated to creating and sustaining environments that allow all to thrive. As the Assistant Director of Student Life, Sarah leads both the Center for Cultural Engagement & Inclusion and Service and Leadership. With over 5 years of experience leading diversity, equity, and inclusion efforts within higher education institutions, she is excited to help advance Cal Lutheran's mission of developing global leaders dedicated to service and justice. Sarah also serves on Cal Lutheran's Incident Response Team and Core DEI Team, which leads CLU's institutional DEI efforts and initiatives.
Passion Areas
Leading and supporting systems change efforts, social justice education and advocacy, leadership development, civic engagement, and equity in
student success

Education
M.S. College Student Services Administration, Oregon State University
B.A. Communication and Environmental Studies, University of California, Santa Barbara
A.A. Communication Science and Liberal Arts: Science & Mathematics, Santa Barbara City College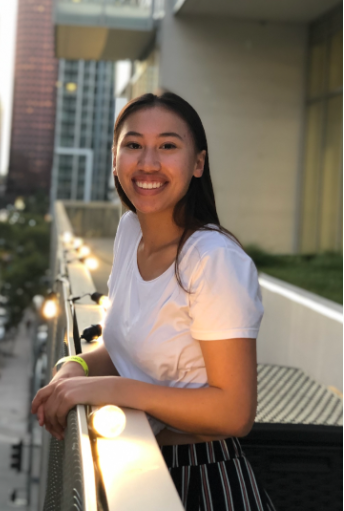 Coordinator for Cultural Engagement and Inclusion
rbennett@callutheran.edu
805-493-3489
Rachel Bennett is a current graduate student in Cal Lutheran's counseling program. After working to support students academically, she found her passion in supporting students holistically. She looks forward to the opportunity to continue to learn how to best support all students in this role!

Passion Areas
Women in STEM, bridging the education/achievement gap, understanding historical inequities in education

Education
B.S., Biology, University of California, San Diego
M.S., Counseling and College Student Personnel, Class of 2023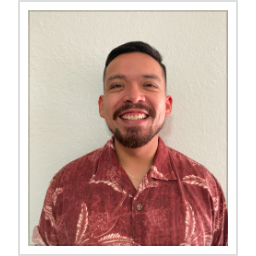 Coordinator for Cultural Engagement and Inclusion
bsalazarpazmino@callutheran.edu
8054933277
With an M.ED. from the University of Southern California in Post-Secondary Education, I am committed to fostering intellectual communities enriched and enhanced by diversity along several dimensions, including race, ethnicity and national origins, gender and gender identity, sexuality, class, and religion. By creating safe environments that foster open and honest dialogue. Devoting my time to increase the representation of those populations that have been historically excluded from participation in U.S. higher education. Through the implementation of inclusive practices to student programming.



Passion Areas
Community Building, Yososs's Cultural Wealth Model, and Rentention and Graduation of underepresented students


Education
B.A., Psychology, California State University, Channel Islands 2018
M.Ed., Post Secondary Administration and Student Affairs, University of Southern California 2022
CCEI Lead Student Intern
ccei@callutheran.edu
I am a Sociology major with a Public Health minor graduating May of 2023. My passion areas include multicultural community cultivation, social justice education, and advocacy for marginalized women. I've worked at the CCEI for two years and have coordinated events like the Women in Leadership Luncheon, as well as two consecutive Latin Heritage Fiestas and BIPOC Dinners. After graduation, I plan on attending law school to study health and medicinal law. Fun fact: I am addicted to trash reality tv.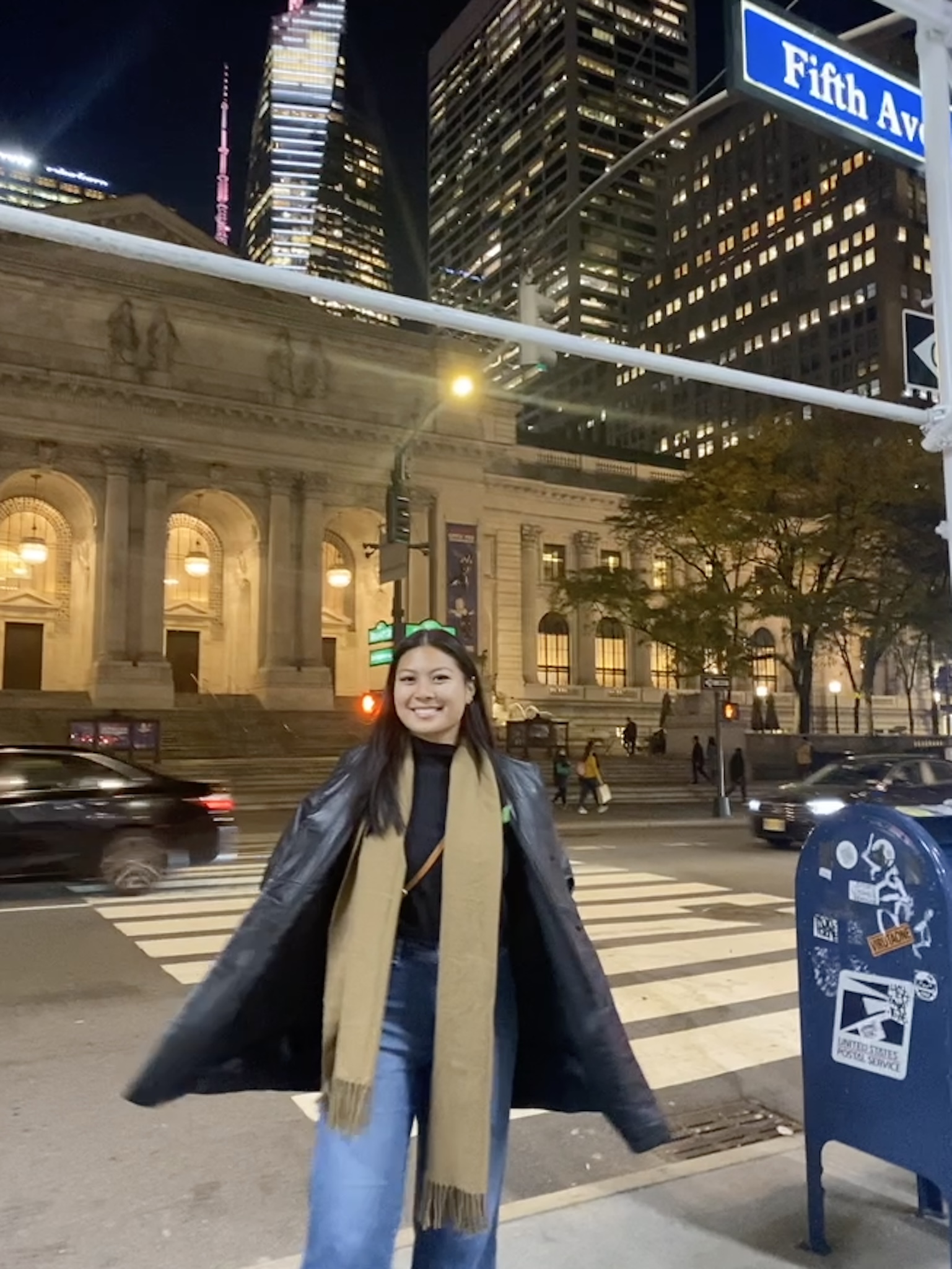 Student Intern
amacapagal@callutheran.edu
My name is Ally Macapagal (she/her) and I am a third year student studying Computer Information Systems. I am from Corona, California and am currently working as a student programming intern for CLU's Center for Cultural Engagement and Inclusion. I am also on CLU's softball team. The CCEI is an inclusive space where all voices and opinions matter, so feel free to reach out to us about your experiences and thoughts!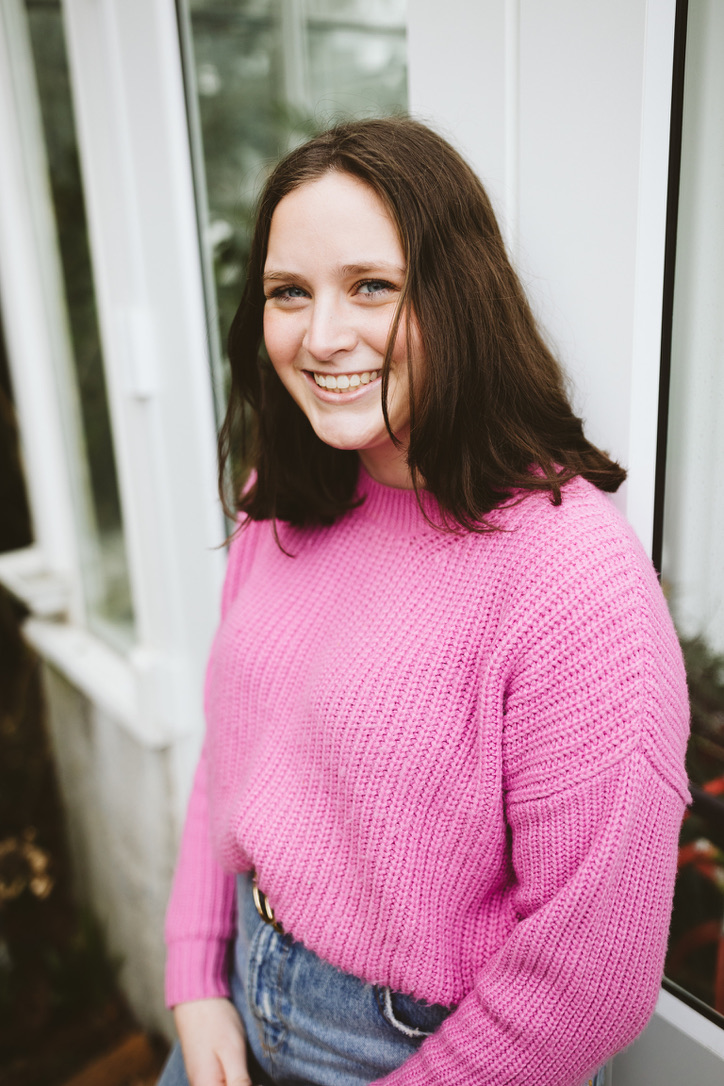 Ashlyn Bryson-Beane (she/her/hers)
CCEI Programming Intern
Ashlyn is a first year Psychology major. She is very excited to be working in the CCEI and is grateful for this opportunity to learn and grow as well as teach and lead. Ashlyn is committed to listening to CLU students and providing a safe space for individuals and the campus as a whole. From a young age she has
been passionate about providing safe and comfortable spaces for all people. This passion stems from her and her family's personal involvement with the foster care system and her experiences with the various injustices and disparities that are present in the system. Post-graduation she hopes to apply her psychological knowledge to change policy within the foster care system. For fun, Ashlyn likes listening to music, reading, hanging out with friends/family, and attending concerts.
Student Intern
Jade is a senior, majoring in Psychology, and will graduate in the Spring of 2023. In addition to being involved in student life, I am also a member of Programs Board for ASCLUG, Orientation Staff, Transfer Representative, and an AmeriCorps Fellow. One fun fact about myself is that I was almost British and have watched approximately 90 Zombie films and television shows.