Nonprofit Accounting Bootcamp - Four Part Series
Jan. 18 - Jan. 26, 2023
1:00 pm - 4:00 pm
Via Zoom | January 18 and 19 from 1:00 - 4:00 p.m. | January 25 and 26 from 9:00 a.m. - 12 noon

Individual Members: No Additional Fee
Organizational Members: No Additional Fee
Non-Members: $225
About this event
January 18 and 19 from 1:00 - 4:00 p.m. | January 25 and 26 from 9:00 a.m. - 12 noon
Understanding the unique accounting principles and requirements that apply to nonprofits is critical for your mission to succeed. This four module seminar series will introduce students to the basic accounting concepts relevant to nonprofit organizations. Participants will be exposed to foundational accounting principles and their practical applications. This will include understanding cash vs. accrual basis, the matching principle, fund accounting, functional allocations, and how to read and prepare financial statements.
This workshop series is underwritten in part through the generous support of Citizens Business Bank.
LEARNING OUTCOMES:
Series participants will be introduced to fundamental accounting rules (generally accepted accounting principles) and financial reports of nonprofit organizations.
Series participants will analyze which transactions get recorded in the accounting system and how.
Series participants will be able to recognize allocation methodologies and how they impact financial statements and external oversight.
Series participants will be able to record common accounting transactions.
MODULE OVERVIEW
January 18 and 19 from 1:00 - 4:00 p.m.
January 25 and 26 from 9:00 a.m. - 12 noon
MODULE OVERVIEW:
Module I: Introduction and Contributions Accounting
Wednesday, Jan. 18 | 1:00 - 4:00 p.m.
Module II: Internal Controls, Fixed Assets, Reading Financials, Allocating Expenses
Thursday, Jan. 19 | 1:00 - 4:00 p.m.
Module III: Putting it all Together: Case Study Year One
Wednesday, Jan. 25 | 9 a.m. to noon
Module IV: Putting It All Together: Case Study Year Two
Thursday, Jan. 26 | 9 a.m. to noon
---
Faculty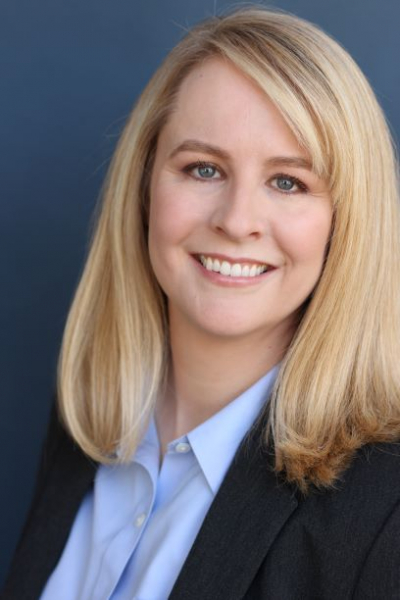 Anne Freiermuth
Anne Freiermuth, CPA, is a Principal at Mission Math and has 19 years of experience working with over 50 nonprofit organizations in the areas of accounting, audit preparation, human resource management, board presentations, and governance policy development.

After graduating with a Bachelor of Arts in Economics from Vassar College in New York, Anne worked for JP Morgan Chase as a credit analyst in Connecticut. Looking for a milder climate and a more personally meaningful career, Anne returned to Los Angeles, where she grew up. She soon began bookkeeping for a tiny nonprofit with a staff office located in the room behind the garage of the board chairman's home. It was love.

Anne pursued her interest in accounting by taking coursework while working full-time for nonprofit finance departments. She received her Certificate in Accounting from UCLA Extension in 2009. She then became a California-licensed Certified Public Accountant in 2011.

Anne also regularly teaches nonprofit accounting, notably for the California Society of Certified Public Accountants, UCLA Extension, Center for Nonprofit Leadership, The Nonprofit Partnership, American Jewish University and Riordan Leadership Institute.

Anne proudly serves on the board of directors of Los Angeles Conservation Corps.