Intermediate Proposal Writing - Three Module Series
Individual Members: No Additional Fee
Organizational Members: No Additional Fee
Non-Members: $150
About this event
NOTE: Enrollment for the Jan/Feb 2023 Intermediate Proposal Writing workshop has reached capacity. Please go ahead and contact us at nonprofit@callutheran.edu for advanced enrollment consideration with any future offerings of this course.
Perfect for expanding your grant writing skills, this intermediate workshop dives into the art of proposal writing by exploring the planning phases and each component of a winning proposal. This hands-on workshop will give you the opportunity to learn about how proposals relate to strategic and program planning, grant writing terminology and the basic components of a proposal. You will apply your new knowledge right away as you develop a draft proposal.
Come prepared to write! Please bring copies of your organization's mission statement, project descriptions, and background materials. Please also bring paper and pen/pencil or a laptop.
Note: This workshop is designed for individuals who have had at least some experience writing and submitting grant proposals.
Part I: Tuesday, January 31 from 8:30 a.m. to 12:30 p.m.
Part II: Thursday, February 2, 2023 from 8:30 a.m. to 12:30 p.m.
Part III: Thursday, February 9, 2023 from 8:30 a.m. to 12:30 p.m.
Includes instructor office hours on Tuesday, February 7, 2023 from 11:00 a.m. to 12:00 p.m.
---
Faculty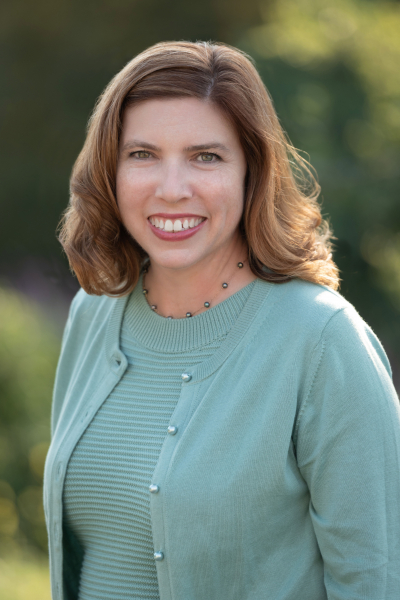 Katie Deutschman
In 2001, Katie founded Turtle Type, Inc., a fundraising consulting firm that focuses on taking time to understand clients' needs and find effective solutions to meet advancement goals. Turtle Type, Inc. has served large and small nonprofits and government agencies including school districts, social service agencies, art and cultural agencies, and nonprofits that provide environmental, educational, and youth services. Katie works to generate contributed revenue for programs, capital campaigns, annual campaigns, grant programs, and major donor campaigns. Katie serves on the faculty at the California Lutheran University's Center for Nonprofit Leadership, chairs the Saint Mary Magdalen School Consultative Board and Development Committee, and is a member of the Livingston Memorial Foundation Board.
Katie successfully completed the course of study for an Honors English Bachelor of Arts degree at the University of San Diego in 1998. A native of Ventura County, she resides in Camarillo with her husband and children.